Environmental policy of the joint stock company ITS
Fifth edition of 2 May 2022
The activities of ITS joint-stock company are mainly focused on the development and implementation of its own software solutions, comprehensive hardware, system and infrastructure support for customer solutions (LAN, SAN, virtualization) and authorized service and sales of Lenovo, IBM, Apple and Toshiba POS systems. The company's proprietary software solutions are focused on business, economic, manufacturing and office management, distribution, creation and archiving of external and internal business documents and e-business B2B applications. The implementation of projects is based on extensive knowledge of customer needs and long-term monitoring of process technology issues and trends in their market segment. In addition to its headquarters in Prague, the company also has offices in Brno and Chrudim.
The protection of the environment, the creation of safe and healthy working conditions and the continuous improvement of the environmental management and pollution prevention system are among the highest priorities of ITS joint stock company.
As part of its environmental strategy to reduce the impact of its activities, goods and services, the management of ITS Joint Stock Company establishes an environmental policy that commits to:
to comply with the legal and other requirements to which ITS Joint Stock Company has committed itself and which relate to the environmental aspects of the company
to continuously improve the company's environmental profile
to reduce the environmental impact of its activities and services
for the prevention of environmental pollution
to raise awareness among employees of the protection of the working and environmental environment, and of all the environmental impacts of the services, activities and products provided
to provide relevant information to all interested parties
The Environmental Policy is part of the Environmental Management System Manual and is documented, implemented and maintained within the framework of the system.
The Environmental Policy is binding on all employees of ITS Joint Stock Company and records are kept and maintained to ensure that it is communicated to all employees, persons working for or on behalf of the organisation and all interested parties.
Regular review and updating of the environmental policy, objectives and target values is carried out at least once a year as part of the environmental management system review process by the senior management of ITS joint stock company (or operationally, in case of changes in the company that have an impact on the environment) and is published on the company's website.
Prague, 2 May 2022
Looking for a partner for your IT?
Do not hesitate to contact us.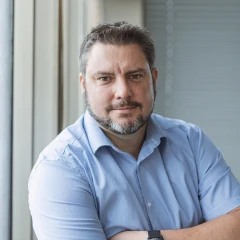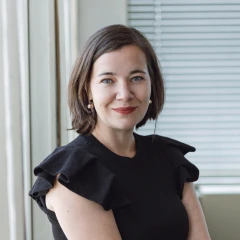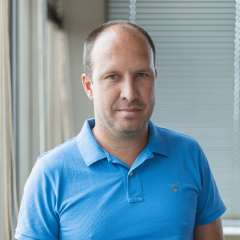 Sign up for our newsletter